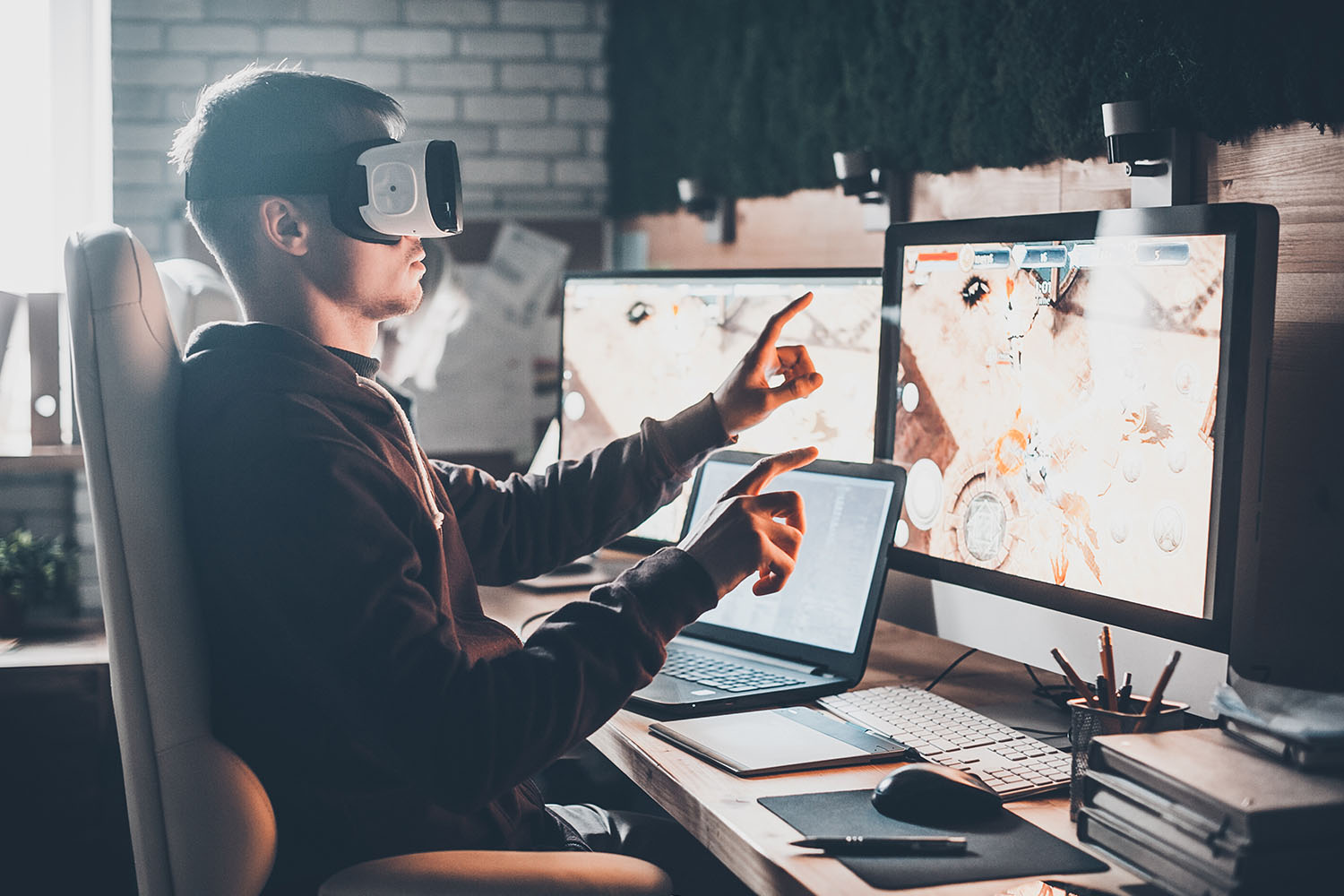 Animation & Video Production, Editing & Compositing
Animation & Digital Video
3D animation, motion graphics, and AV media are a powerful digital medium that we utilize to bring to life complex themes, environments, products, and AV media experiences. Our experience with the creation of 3D animation, motion graphics, and digital video for multi-media platforms runs the gamut:
3D animation and video production at

4K+ resolution

for web, mobile, desktop, touchscreen apps and experiences, large-format installations, games, film & television.
Low-poly 3D modelling and animation for interactive experiences, games and simulations for

mobile, desktop, and web-based

platforms and mediums; XR: VR / AR / MR experiences.
3D animation and motion graphics for large-scale LCD displays and projections for sporting venues, institutions, and other venues.
High-res 3D image renders for marketing collateral, large-scale displays, and other interactive digital media applications.
Digital video production for storytelling, documentaries, and communication pieces.
Science & education, non-profit institutions, real estate development, energy innovation, high-tech, television, and professional sports are just some of the sectors we've worked with.